Argent Silversmith
handmade + recycled jewellery | made to order in Australia.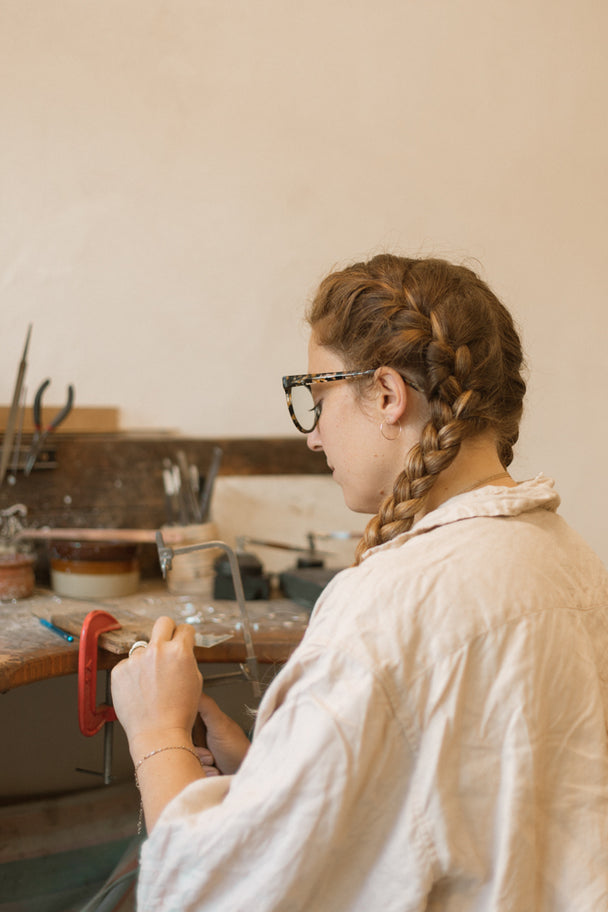 Argent is a range of unique jewellery designed and handmade by Elizabeth & her team.
Each piece is imagined and created for the wearer using recycled metals and ethically and sustainably sourced materials.
All Argent creations are bespoke, every ring, bracelet, necklace and earring hand sawn, soldered, filed and polished specifically for the beholder.